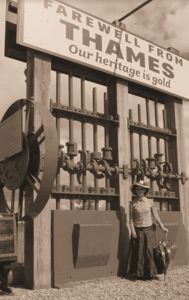 Thames Heritage Festival 2018

Thames has a rich and proud history in the early development of New Zealand, and the Thames Heritage Festival is a celebration of our extraordinary past.

Click here to enter an event for 2018
See the 1News story on the Goldfields 150th Anniversary
2017 events included:








St. Georges Church Concert with Antony Peebles
ST PATRICK'S CEILI
THE TREASURY TALKS
GOLDMINE EXPERIENCE
Bizarre Beard & Moustache Competition
ST. JAMES HISTORIC CHURCH
GOLD PROSPECTING
Thames Goldrush Market
TOTALLY THAMES FASHION EXTRAVAGANZA
The Treasury Book Launch: True Tales of Thames
BIZARRE BEARD & MOUSTACHE COMPETITION
An Evening with Gilbert & Sullivan - 7.30pm
THAMES SCHOOL OF MINES
THE TREASURY TALKS
The Alchemy of 'Golden' Cheese
Saints & Angels Evening
Brits at The Beach
A Place at The Table - St. James' Union Church
The Treasury Photography Exhibition
THE TREASURY TALKS









Plus many more.
Click here for full programme of the Heritage Festival.
Special thanks to our sponsors...